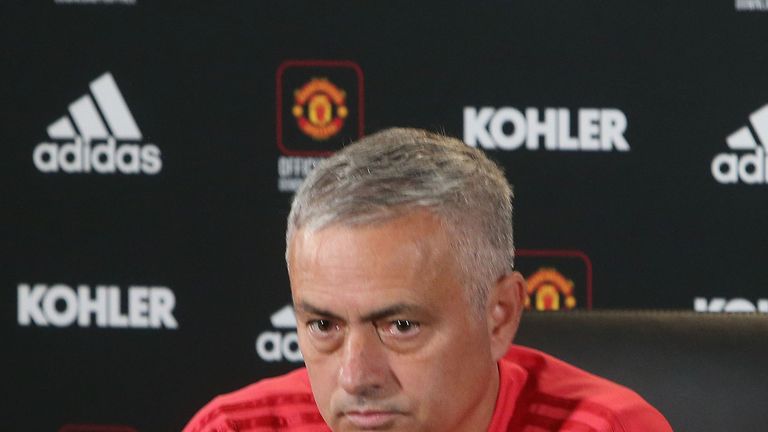 Jose Mourinho's press conference lasted barely three minutes on Friday and Sky Sports pundit Gary Neville says the Manchester United boss looks "tired" and "worn" by his team's bad run of form.
United are without a win in four matches in all competitions and go into the weekend 10th in the Premier League table after last weekend's 3-1 defeat to West Ham.
During his brief appearance in front of the media ahead of United's Saturday evening clash with Newcastle, Mourinho accepted his team's levels have not been good enough but warned they were facing another difficult match at Old Trafford.

"I have to say he looked fed up," Neville said on Friday Night Football, before explaining constant media focus can take its toll on managers. "Obviously it's not been a pleasant few weeks.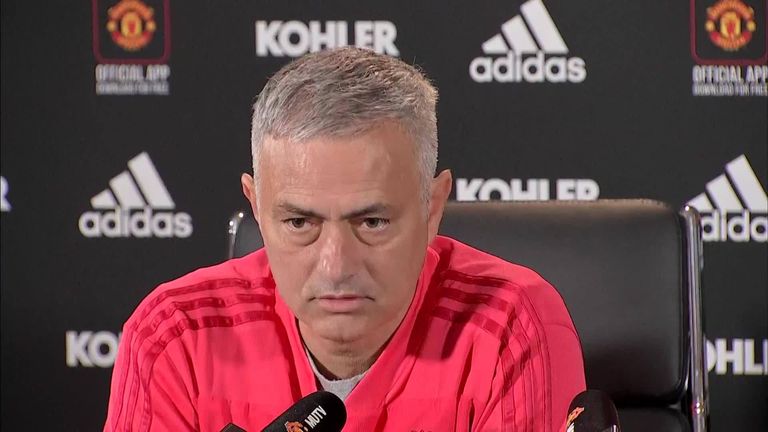 "But we've seen over the last five or six years being on television here, sometimes you see managers who have had that run of bad results and you can see they're aware of fatigue, of coming into press conferences.
"I experienced it at Valencia in that last couple of months. Jose Mourinho has had seven matches in the last 18 to 20 days, he does a press conference pre-match and a press conference post-match, so 14 times he's got to sit in that room and answer those questions when his team aren't playing well, when his team aren't getting the results.
"He just looks worn to me. Looking at that footage, he looks tired. It's sad to see actually, it's not great to see."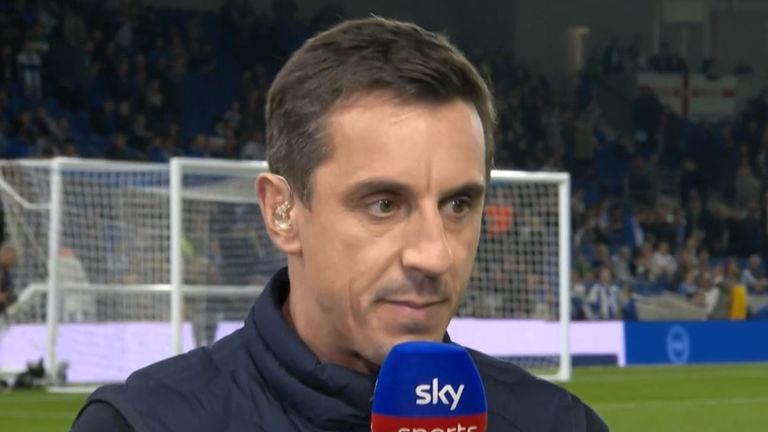 Mourinho just looks worn to me. Looking at that footage, he looks tired. It's sad to see actually, it's not great to see.
Gary Neville
Neville says United's clash with Newcastle has now become a crucial fixture for the club, but warned the team must show more intent than they have in recent weeks.
"[The Newcastle game] is huge," said Neville. "I saw Manchester United here at Brighton and I thought it was an appalling performance and it couldn't get any worse – but I thought against West Ham it did.
"I was at the game on Tuesday evening against Valencia, and I was expecting a response. The players were there in a huddle before the game, which I've never seen at Old Trafford in 35 years of going there, so I was expecting fireworks from the first minute.

"But the minute the game started Valencia put a few passes together and I saw nothing from United in terms of urgency. They were better in the second half.
"Actually the best performance I've seen from Manchester United – or the one I enjoyed the most – was the one where they got beaten by Tottenham 3-0.
"What I would say is, and I said it under Louis van Gaal, win, lose, draw, it happens in football – but never bore. I just felt the fans around me looked bored on Tuesday. Like they were drained. They didn't have any excitement or enjoyment and that really is difficult."

647 total views, 2 views today